Every guy has a wallet, or is in search of the perfect one. Bulky wallets are out, now is the time to find a slim wallet for your cards and money. At Joseph Wendt Custom Clothiers, we value fashion and functionality. We searched the web to find our favorite minimalist wallets for guys. Check them out below, leave a comment and let us know your top pick.
Wally Stick-On Wallet for iPhone
This isn't your ordinary wallet! After a successful Kickstarter campaign, the Wally wallet became a hit. It's a minimal leather add on to your iPhone that has space for money and cards. It's the perfect way to keep everything together.
AtelierPALL Minimal Wallet
This slim wallet can fit 2-3 cards on each side and has a center pocket for cash. It's made of leather and will age beautifully.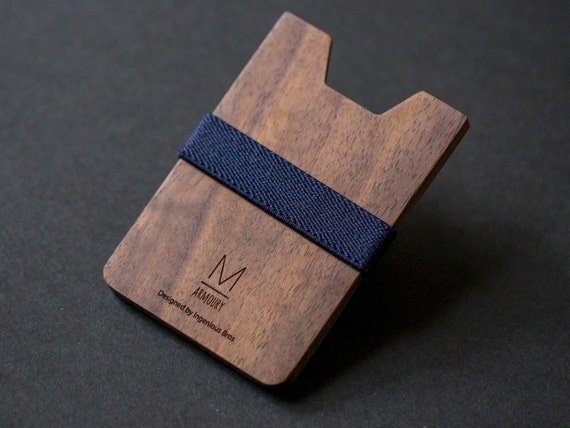 This slim wallet is made of walnut hardwood with a blue band. It can hold 4-5 cards and cash. It is extremely minimal in design but does its job.
We love the look of this wallet, especially as it gets used. It has two interior pockets, and can hold 8 cards and cash.